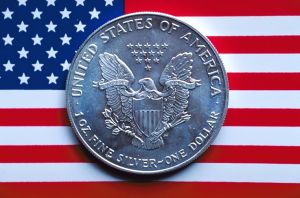 the Numismatics page

Morgan dollar: The king of U.S. coins!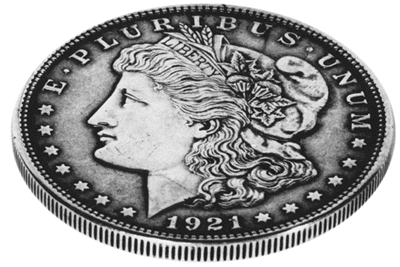 The Morgan dollar might just be the most popular
coin among U.S. coin collectors.
Why is the Morgan dollar so popular? We can think
of many reasons, including these few: large size,
attractive designs, numerous varieties, historical significance.
Historic Morgan Silver Dollars 1878 - 1921
FROM THE FRONTIER DAYS when Indians roamed
the west and cowboys were herding cattle up
Texas Chisholm Trail, comes the Morgan Silver
Dollars. First minted in 1878, this classic
series has become the most popular of all
U.S. rare coins.
Silver Dollars have always been an ideal way to
begin collecting rare coins. With prices taking
off this year, there's no better time than now
to buy the classic Morgan Silver Dollars.
Fast Facts
Designer: George T. Morgan
Composition: 90% silver, 10% copper
Each contains .77345 troy oz. of pure silver
Weight: 26.73 grams
Diameter: 38.10mm
Edge: Reeded
Mint mark: Reverse below ribbon

Double Eagles


Eagles


Half Eagles


Quarter Eagles


$3 Gold


Gold Dollars


Silver Dollars


Half Dollars


Quarter Dollars


20 Cents


Dimes


Half Dimes


Five Cents


Two Cents and Three Cents


Half Cents and Cents
© Feburary 21, 1999 © © All Rights Reserved ©

~ Under construction ~